Do you need to speak to one of our team? Click to call
Specialist Steel Building Fabricators
Our highly skilled team of metal workers fabricate the steel frame buildings at our U.K. factory and we are confident that our Steel Buildings are of the highest quality available on the market today.
If you see a project similar to what you are looking for, get in touch with us on 01299 488988 and we can help you whatever stage the project is at.
Our steel buildings are found on and are recommended for farms & on industrial estates.
We are a specialist company dedicated in the design, onsite, offsite fabrication & installation of highly engineered steelwork buildings & bespoke staircases.
Every building is individually designed to the very latest structural requirements and codes of practice. All statutory requirements will be adhered to and you will be provided with your own design supplied by our consultant structural engineers. 
Specialist Transport Service
Buildings UK Specialise in Abnormal Loads and plant movement. With our International operator's license, we can transport your consignment in the UK and Europe. We have qualified staff to assist you with all of your transport needs
Our fleet of low-loaders mean we can transport containers, cabins, excavators, boats and any other abnormal loads.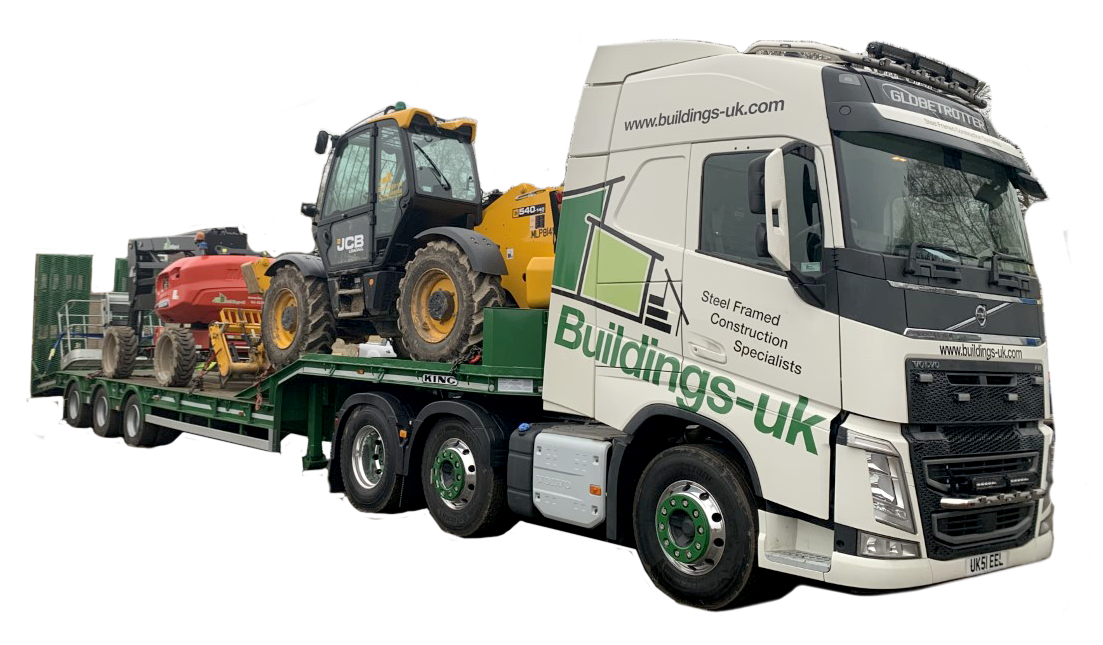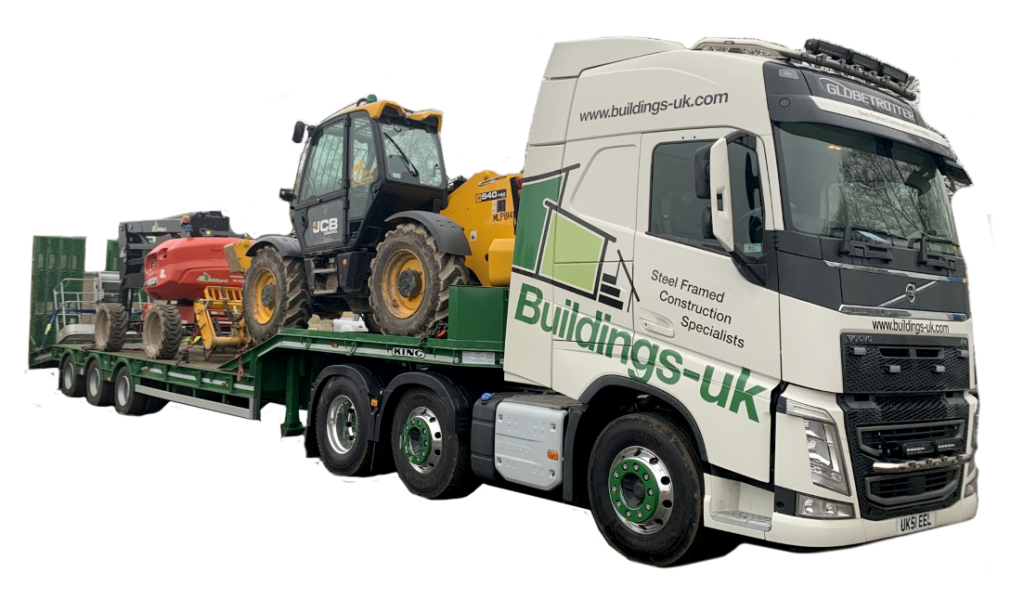 The numbers speak volumes